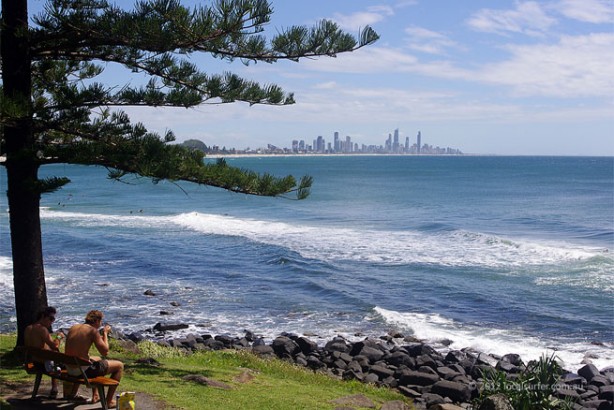 It was nice to see some sunshine around the coast today (sick of the rain now), but look how green the grass has become. Headed to Burleigh around 10 ish and not much in the way of a surf, quite small, but water was inviting and not much wind.
Couple of fellas pulled up for a late breaky consisting of Coco pops on the point, what a way to start the morning!
Looks like some more sunshine coming our way over the next few days (lets hope so).