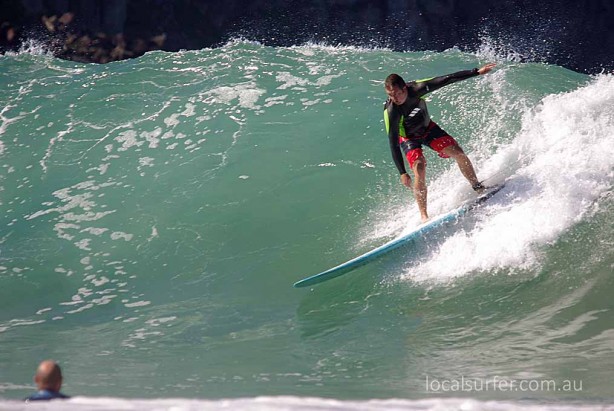 Seven pics from a bumpy but good sized Fingal.
The Tweed River, (discovered by John Oxley in October 1823) on the north coast of New South Wales runs northwards close to the coast for about 6 km before reaching its mouth just south of present day Point Danger. A spit about 500–800 metres wide called "Letitia Spit" (named after the first ship to enter the river in July 1840) runs south for 2 km to Fingal Head.
The headland itself was made from a lava flow from the now extinct Tweed Volcano. The rock composition in the area is mainly basalt or andesite. There are walking tracks all over this area. About 500 metres offshore from the headland is Cook Island, a rocky uninhabited island first charted by James Cook in 1770. The stretch of water to the island is called the "Giants Causeway", named after the famous Giants Causeway between Northern Ireland and Western Scotland. Cook Island was made a marine reserve in 1998 and as such fishing is prohibited in the waters nearby… Courtesy the ol' Wikipedia!